Chengdu An Ideal New Economy Hub
Western megacity has many advantages in developing the next-generation globally competitive industrial system
Chengdu has formulated an answer to how a city can transform itself and stand out from the competition by developing the new economy.
The city announced plans to build a new, globally competitive industrial system that will promote regional prosperity at the New Economic Development Conference held in November.
The authorities said the output value of Chengdu's new economy is expected to reach up to 500 billion yuan ($75.6 billion) by 2022.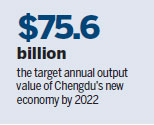 The conference consensus was that, driven by new technologies, comprising new organizations and supported by new industries, the new economy will make breakthroughs by establishing new models.
By 2022, Chengdu's scientific and technical strength is expected to top lists nationwide. A total of 4.3 percent of total government expenditure will be poured into research and development, putting the city's R&D strength at the forefront of the nation.
Chengdu plans to attract 100,000 new-economy-related companies, including seven unicorn enterprises - startup companies valued at over $1 billion - and more than 60 potential unicorn companies by 2022.
Six industrial clusters are to be formed by 2022, each with an annual output value of 100 billion yuan, in sectors such as biomedicine, automobile components, intelligent manufacturing, rail transportation, energy conservation and environmental protection, and cultural creativity.
E-commerce transaction volumes in the city are expected to reach 2.2 trillion yuan by 2022, and a group of shared economy platforms with transaction volumes surpassing 10 billion yuan each will be established.
Zhou Cheng is director of the policy research office of Chengdu's new economy committee founded earlier this year, the first such governmental organization in China. He said the city will focus on concepts such as digital, intelligent, green and creative, as well as on higher online traffic and the shared economy, based on its strong human resources and industrial foundation.
"Without specific applications, no technologies or strengths can be transformed into actual products or services," Zhou said.
Chengdu said it will construct an application-focused environment that encourages the development of the new economy, creating more opportunities for companies and markets, he said.
This environment will serve the real economy; promote the construction of a smart city, technological innovation and entrepreneurship; attract human resources; boost green development; upgrade consumption patterns, and innovative the modern supply chain.
Chengdu was named the top city among 15 of its peers for commercial charm by the China Business Network in May. It was also crowned the Best Performing Chinese City by the Milken Institute.
According to the 2016-17 Chinese cities competitiveness report released by CCID Consulting, Chengdu ranked No 1 among cities in central and western China.
Chengdu has many technological professionals, thanks to its 56 universities, 30 national scientific institutes and 318 military companies. Altogether there are about 5 million professionals in different fields living in the city.
It ranks No 3 among the most popular cities for overseas returnees to launch their own businesses, according to a report released by think tank Center for China & Globalization and online job-hunting platform Zhaopin in August.
As a city with a population that ranks No 4 nationwide, Chengdu has a vast consumer base.
Locals are quick to accept new consumption patterns, with higher adoption levels of internet wealth management, travel booking and online shopping than the national average.
The Chengdu New Economy Development Research Institute was founded in late September to provide advice for the city and the country.
Zhou Tao, executive president of the research institute and professor at the Chengdu-based University of Electronic Science and Technology of China, said the city has varied industrial bases for developing electronic information, healthcare, modern finance and advanced manufacturing.
Unicorn companies are most likely to come from the healthcare, electronic information and modern finance sectors, he added.
Wu Jinxi, director of the strategic emerging industries research center at the school of social sciences of Tsinghua University, said he has much confidence in Chengdu, "a very energetic city". He said: "Its economic structure is moving toward a bright destination."
The six focuses of the new economy put forward by Chengdu represent the hot topics in global innovation, including information technology and new energy, which all have great potential, Wu said.
In addition, Chengdu has many companies in emerging new industries, including software, creativity and services, which may also boost the local economy, Wu said.
chenmeiling@chinadaily.com.cn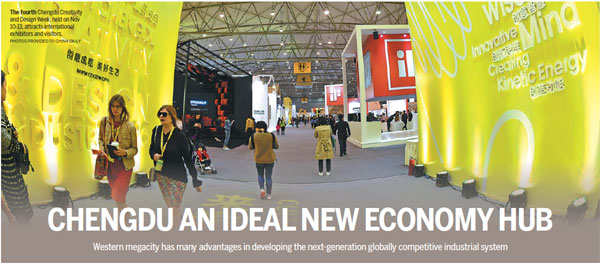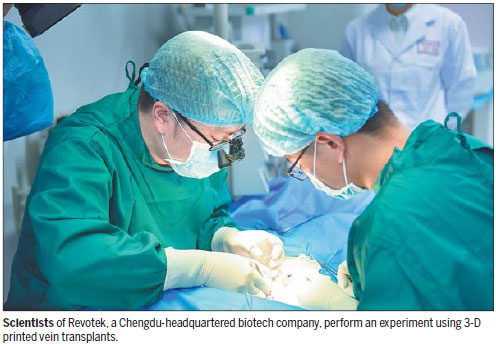 (China Daily 12/08/2017 page7)
Today's Top News
Editor's picks
Most Viewed