Unilever confident of future in China
Shanghai's efforts to enhance its business environment has strongly supported global consumer goods giant Unilever's development in China.
"Shanghai has a good business environment, efficient government service system and excellent infrastructure and is home to many first-class academic institutions, which make us confident about future development," said Rohit Jawa, executive vice-president of Unilever North Asia.
The company presently has more than 10 brands in the Chinese market, including tea brand Lipton, personal and beauty care brand Dove and food brand Wall's. Its products are consumed by more than 130 million families in China.
Since its entry into China in 1986, Unilever has always regarded the country as one of its most important markets in the world.
In 2006, the company set up its regional headquarters in Changning district of Shanghai. Many of the company's management departments were moved to the city.
Unilever then invested about $60 million into creating a new research and development center in Shanghai in 2009. The facility, which is one of six Unilever research centers worldwide, plays a strategic role in Unilever's extensive R&D network, spanning the entire spectrum of business streams.
One of the R&D center's key focus is on increasing the range of natural elements used in Unilever's products so as to better serve demand of local consumers. It plans to further strengthen its R&D efforts in Shanghai and leverage its global resources to better serve its "China for China" innovation strategy.
"Increasingly, we are able to develop products with unique qualities that are there for the Chinese markets. We have about 200 patents here. This is an R&D center that will continue to grow," Paul Polman, CEO of Unilever, said when he visited Shanghai in June.
The regional base in Shanghai was upgraded to the North Asia headquarters in September 2011. It has been tasked with overseeing businesses in other countries such as Japan and South Korea.
To date, Unilever has invested up to $2 billion in the Chinese market, creating more than 23,000 job opportunities in China and hiring more than 7,000 local people. The company is also looking to strengthen its position in China by bolstering its localization efforts. Ninety percent of Unilever's managers are recruited and trained in China.
"Localized employees and management will have better knowledge about the demands of Chinese consumers," Jawa said.
Unilever is one of the first multinationals to enter Shanghai. For the past 30 years, Unilever has witnessed the opening-up, development and transformation of Shanghai.
"Unilever has a long-term commitment to the China market. We are very excited about the future of Shanghai, and we firmly hope to continue to participate in the Shanghai Master Plan toward 2040," Jawa said.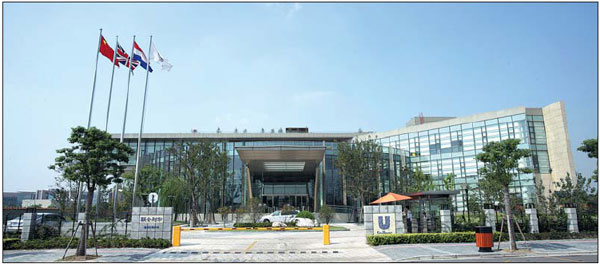 Unilever, one of the global consumer goods giants, first entered China in 1986.Provided to China Daily
(China Daily 12/07/2017 page21)
Today's Top News
Editor's picks
Most Viewed