Achieving Healthy China 2020 goals
Zhangjiang National Innovation Demonstration Zone drives progress in the medical, healthcare industries
Innovation is the trump card for the Zhangjiang National Innovation Demonstration Zone, which actively supports the development of the medical industry and serves the national Healthy China 2020 plan.
The zone is home to more than 70,000 scientific and technological companies, accounting for roughly 80 percent of the total number in Shanghai.
It is also home to more than 1,400 research institutes. Many of the companies and institutes are in the medical and healthcare industries.
Each year, the zone witnesses a number of scientific and technological innovation achievements. One of them in the medical technology industry is a magnetically controlled endoscope system for digestive tract examination.
Shanghai United Imaging Healthcare is a prime representative for scientific and technological innovation in Zhangjiang.
The company specializes in developing and manufacturing advanced medical products and providing innovative healthcare solutions.
It covers the entire healthcare cycle, from diagnostic imaging and radiation therapy, to medical IT solutions.
For quite a long time, high-end medical equipment in China's medical institutes mainly originated from multinational companies and usually involved high costs.
The high-end medical imaging industry itself has a higher threshold and is a multi-disciplinary industry, covering research and development, and manufacturing.
The industry has very high requirements in terms of machinery, mathematics, physics and fine processing, said Zhang Qiang, co-president of the company. For many years, the company experienced difficulties in attracting international professionals in medical imaging, he said.
Zhang said the R&D and manufacturing of imaging equipment in China have long been middle - or low-end.
The company wants to form its own advantages through innovation to close the gap with foreign medical equipment companies and meet global competition head-on.
Over the years, Shanghai United Imaging Healthcare has cultivated a series of key technologies in the high-end medical imaging equipment field, and independently developed and manufactured a batch of star products.
The company's CT, MI, MRI, and digital x-ray radiography products boast high-definition image quality.
They can assist medical professionals to make diagnoses and help patients to receive treatment, according to the company.
Shanghai United Imaging Healthcare develops and manufactures advanced radiotherapy equipment supported by real-time, high-definition imaging.
It offers solutions to provide treatment of lesions at an early stage, minimize damage to normal tissues and improve diagnosis and treatment results.
With the continuous innovation seen in domestic technology, the industry can expect a new round of product price reduction and more benefits for patients, industry experts said.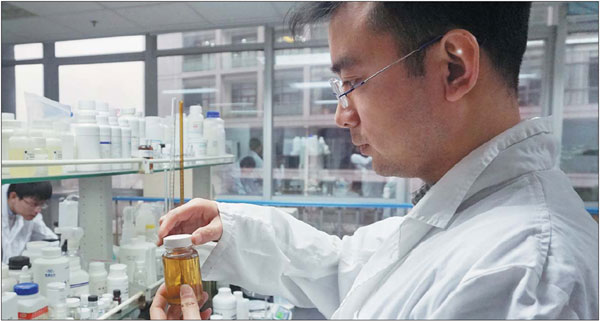 A researcher at Enchanted Power in the Zhangjiang National Innovation Demonstration Zone. The zone is home to 70,000 scientific and technological companies.Photos provided to China Daily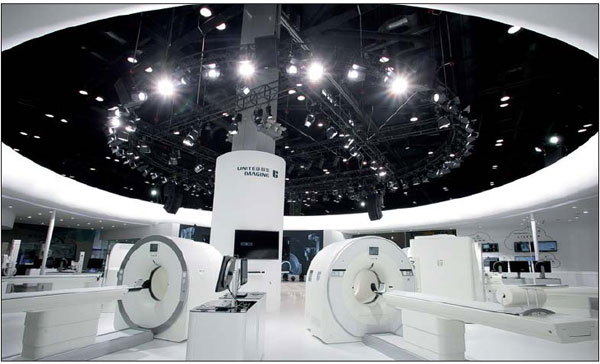 A showroom of the Shanghai United Imaging Healthcare Co in the zone.

Two leading companies, the China Stem Cell Group (left) and the Research and Development Center under the Commercial Aircraft Corp of China are located in the Zhangjiang National Innovation Demonstration Zone.

International cruise ships dock off Wusongkou near the Zhangjiang zone, which has top transportation facilities.
(China Daily 12/07/2017 page18)
Today's Top News
Editor's picks
Most Viewed