Best bets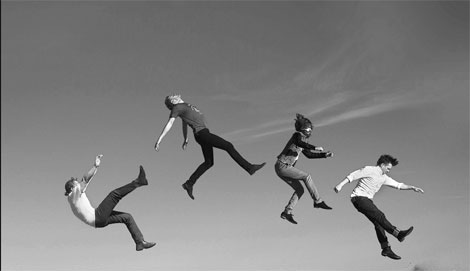 Imagine Dragons: Evolve World Tour
Date: Jan 17 - 8 pm
Venue: Shanghai Expo Culture Center
Price: 480-1,280 yuan
Since making their full-length debut with 2012's multiplatinum Night Visions, Imagine Dragons have drawn worldwide adoration for their anthemic yet moody alt-rock. On their third album Evolve, the Grammy Award-winning band shift perspective and take on a brighter but more layered emotional outlook. "The last year's been the healthiest year of my life, and I think that's very much reflected in the music," says lead vocalist Dan Reynolds, whose bandmates include guitarist Wayne Sermon, bassist Ben McKee, and drummer Daniel Platzman. "There's definitely some moments of sadness on this album, but there's also moments of real celebration."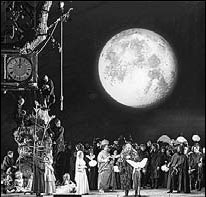 A Coproduction of NCPA and Wiener Staatsoper Opera Falstaff
Date: Dec 3-10 - 7:30 pm
Venue: National Center for the Performing Arts
Price: 100-880 yuan
The three-act opera Falstaff was adopted from the image of the character Falstaff in Shakespeare's Henry IV and The Merry Wives of Windsor by the scriptwriter Boito, with music composed by Italian composer Giuseppe Verdi. Falstaff is Verdi's swan song. In his later years Verdi collaborated with Boito in creating Falstaff in a buoyant style of writing with inspiration from Shakespeare's works. Verdi gave this complicated role rounded personalities and described his absurdity in a lyric style, making Falstaff an intriguing work of art. Falstaff has been listed in global opera houses' repertoire, which is greatly different in style from his earlier works. The composer integrated his rich feelings and experiences about life into the creation of this opera. As Verdi's last opera, it was composed by his best techniques.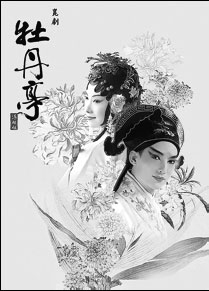 Suzhou Kunqu Opera Theater The Peony Pavilion
Date: Dec 7-9 - 7:30 pm
Venue: National Center for the Performing Arts
Price: 100-500 yuan
Four hundred years ago, Tang Xianzu composed The Peony Pavilion, which has become a favored cultural treasure in the world and a romantic masterpiece in China's history of drama. The love story between Du Liniang and Liu Mengmei, who are parted in life and separated by death as is depicted in the masterpiece, reveals how feudality oppresses human nature and proclaims the glory of human nature that stands for the liberation of personality. The drama is well-known for its beautiful wording and interesting spoken parts. In 2001, UNESCO declared Kunqu Opera as an "oral and intangible cultural heritage of humanity", when Kunqu Opera art was, however, on the edge of extinction in China.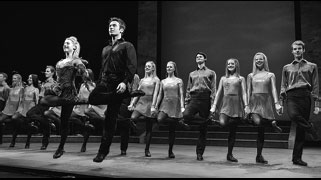 Riverdance
Date: Dec 13-15 - 7:30 pm
Venue: Beijing Exhibition Theater
Price: 280-1,760 yuan
Drawing on Irish traditions, the combined talents of the performers propel Irish dancing and music into the present day, capturing the imagination of audiences across all ages and cultures in an innovative and exciting blend of dance, music and song. Of all the performances to emerge from Ireland - in rock, music, theater and film - nothing has carried the energy, the sensuality and the spectacle of Riverdance.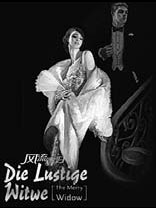 Die lustige Witwe
Date: Jan 18-21 - 7 pm
Venue: National Center for the Performing Arts
Price: 100-880 yuan
In 1905, billionaire Glawari, a French banker, leaves his young wife Hanna (from Pontevedro) a legacy of 20 million francs after his death. To prevent it from flowing abroad, Count Danilo Danilovitch, the first secretary of Pontevedro embassy in France, goes to court the dowager as ordered by his state, only to find she's his old flame. Danilo refuses that out of his dignity, but Hanna still loves him. Then according to the banker's will, Hanna voluntarily gives up her legacy, which makes Danilo respond to her love. During their wedding, as stipulated, the legacy is transferred to Danilo once more. In this way, the operetta has a happy ending.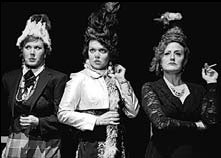 Theater Movement Bazaar Track 3
Date: Dec 2-3 - 2:30 pm/7:30 pm
Venue: National Center for the Performing Arts
Price: 60-320 yuan
Track 3 is an award-winning theatrical work that dramatically derails the Anton Chekhov classic, Three Sisters, from its Victorian origins with exhilarating movement, dance, song and humor. It is a joyful remix of Chekhov's play for a new generation. Theater Movement Bazaar began in 1997 as a collaboration between choreographer/director/performer Tina Kronis, and mechanical engineer/writer/filmmaker, Richard Alger. They are the principle artists behind the award winning company and co-creators of Track 3. The company is dedicated to creating original performance works with an emphasis on physical action, and Track 3 is a continuation of their unique approach to deconstructing literary classics.
(China Daily 12/02/2017 page20)
Today's Top News
Editor's picks
Most Viewed