Huawei, Samsung escalate fight over smartphones
The Patent Reexamination Board of the State Intellectual Property Office announced a key ruling on eight Samsung patents on Sept 30 - which will affect patent disputes between the South Korean electronics giant and its Chinese rival, Huawei.
The board's decision found five patents to be invalid, one partially void and two in force.
The five voided cell phone-related patents cover cameras, dual modes, screen controls and fundamental telecommunications technologies.
All eight were among 16 patents involved in legal proceedings begun in 2015. To date, the board has ruled on the validity of 15 patents, finding 10 of them to be invalid.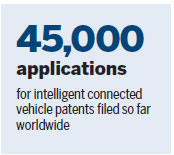 That means Samsung might stand little chance of prevailing in the patent cases, said Li Junhui, an intellectual property researcher at China University of Political Science and Law.
The legal wrangle between the two industry giants goes back to May 2015, when Huawei filed a patent complaint against Samsung in the United States and in Shenzhe, Guangdong province, respectively, related to 10 patents.
Industry insiders said the move was a key tactic by Huawei to overtake Samsung in international markets.
In response, Samsung fired back with a counterclaim, asserting Huawei infringed its 10 patents.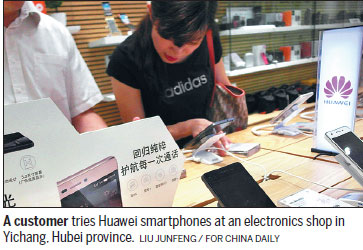 In June 2016, Huawei again sued Samsung at the Quanzhou Intermediate People's Court in Fujian province, claiming more than 80 million yuan ($12.4 million) in damages.
About a month later, Samsung filed another patent complaint with the Beijing IP Court, claiming about 161 million yuan in damages. At the same time, Huawei made a counterclaim with the Beijing court, involving six patents.
In April, the Quanzhou court ruled in favor of Huawei and ordered Samsung to stop manufacturing and selling 22 types in the Galaxy smartphone series and pay 80.5 million yuan in damages and fees.
Amid the claims and counterclaims is increasingly fierce competition in the smartphone market worldwide, which is also reflected in growing rivalry for patents, industrial observers said.
They said data showed that six high-tech companies in the world spent more than $10 billion in research and development last year, including Samsung and Huawei.
wangxin@chinadaily.com.cn
(China Daily 10/12/2017 page17)
Today's Top News
Editor's picks
Most Viewed