Experts call for better education and awareness
Scientists need to make greater efforts to educate the public about genetically modified organisms and promote rational perception of the technology, experts said.
In 2013, Cui Yongyuan, a well-known television anchor, traveled to the United States to interview scientists, doctors and members of the public for an anti-GMO documentary he later posted on the internet.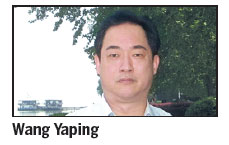 The documentary - Cui Yongyuan's Investigation into US GMOs - was criticized for factual errors and mistranslations by China's scientific community and by Martina Newell McGloughlin, a professor at UC Davis in California who was one of Cui's interviewees.

Today's Top News
Editor's picks
Most Viewed