Courting a new way to settle disputes
It's an old joke: "What do you call 10 lawyers lying face-down in a sewer?"
Answer: "A good start. "In our increasingly litigious world, legal beagles are probably subjected to more public abuse than any professionals outside of politicians - some of it warranted, some not. They're a necessary evil that we've been conditioned to accommodate - but now that's changing.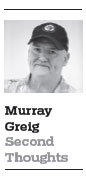 How many times have you made an online purchase and then realized, upon delivery, that you've been ripped off? Or perhaps you're an aspiring romance novelist, proudly blogging to the planet... only to see your words misappropriated in an advertising campaign for underarm deodorant?

Today's Top News
Editor's picks
Most Viewed