This Day, That Year
Item from Sept 14, 1984, in China Daily: Doctors at a hospital in Huzhou, Zhejiang province, give emergency treatment on a boat as they head for a hospital ... Advances in medical care are reflected in average life expectancy which has risen from 35 to 68 in the past 35 years.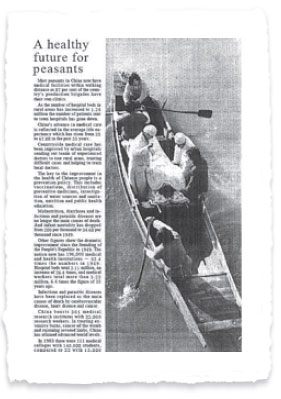 China has succeeded in expanding its public health insurance system - basic healthcare services for urban residents and new rural cooperative medical insurance - to all its citizens, nearly 1.4 billion people.
In 2000, public health insurance covered less than 30 percent of China's population, mostly urban residents.

Today's Top News
Editor's picks
Most Viewed