Tomorrow's smart city begins in South European country
A massive development in the capital of Bulgaria will showcase the latest high-tech innovations for both offices and residences, Zhuan Ti reports.
A project supporting the Belt and Road Initiative, a new cooperation program between Bulgaria and China was officially launched during the opening of a two-day event on Sunday in Beijing, marking major progress in establishing one of Europe's smart cities in Bulgaria's capital, Sofia.
Bulgaria is strategically located along the Silk Road Economic Belt, as it is situated in the southeastern Balkan Peninsula in southeast Europe, connecting the continent to Asia. Therefore, the country's cooperation with China has been increasing steadily: bilateral trade and investment have grown at a fast pace in recent years.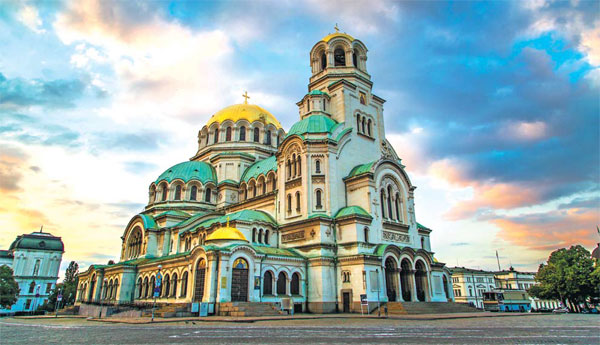 The renowned Alexander Nevsky Cathedral is in the vicinity of the Project St. Sofia. Photos Provided to China Daily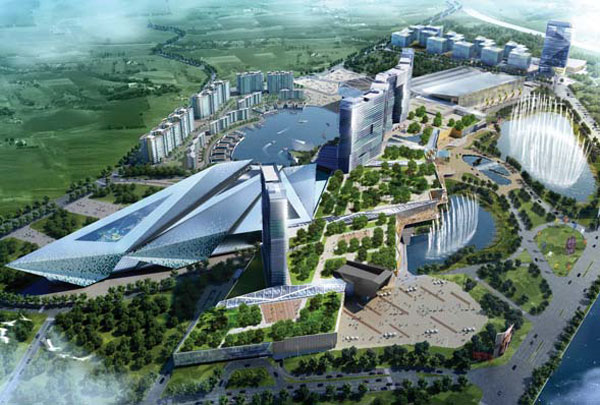 An artist's rendering of Project St. Sofia, a corporate-led smart city project in Bulgaria.
As China looks westward, Europe is a favored destination, with 12.5 million tourists from China visiting the continent in 2015.
Chinese travelers are drawn to the rich history, cultural heritage, fashion and gastronomy of Europe. Bulgaria offers these and more at affordable prices.
In order to echo China's Belt and Road Initiative and promote economic cooperation, one of the key developments that will be built in Bulgaria in the near future is Project St. Sofia.
It is the result of Bulgaria Development Holdings Ltd, or BDHL, working with ZTEICT, a wholly owned subsidiary of ZTE, one of the leading telecommunications companies in China.
The project will propel Bulgaria and its capital city Sofia forward by transforming it into Europe's first-ever smart city.
"Early on, BDHL has had the vision of having technology-driven hardware, software and solutions to create a smart entertainment complex," said Albert Hung Chao Hong, vice-president of BDHL.
"Two years ago, ZTE approached us and we knew of their extensive experience in providing IT solutions to government bodies and municipalities in China, Europe and Africa, as well as new initiatives on launching the smart city concept.
"Because we shared a similar vision of embracing technology, we decided to work together to build a smart entertainment and commercial complex, making Project St. Sofia the first ever corporate-led smart city project in Europe," Hung said.
ZTE is very familiar with Bulgaria, having established its office in the country more than a decade ago, according to the company's executives.
"Bulgaria has a wealth of IT expertise in areas such as programming and software development," said Zhang Zhenhui, executive vice-president and general manager of global marketing at ZTE.
"As a result, by building Project St. Sofia as a smart city, we are confident that locals can support IT infrastructure construction and maintenance. In the long run, this will be a boon for the IT industry in terms of elevating its standards to the next level," Zhang said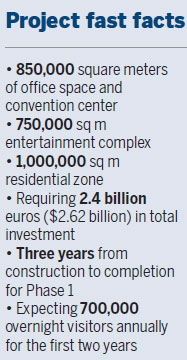 Project St. Sofia will be easily accessible for domestic and international visitors as it will be located in the capital.
It takes only 20 minutes to drive from the new development to downtown and a 15 minutes to drive to Sofia International Airport.
The Bulgarian capital city is only a three-hour flight from major European cities.
As a result, Project St. Sofia is strategically positioned to lead in high-tech innovation and economic development.
Covering over 1.56 million square meters, the area is comparable in size to 10 of Beijing's Great Hall of the People put together.
The unprecedented integrated mega-resort development complex features a number of top-notch facilities that will be of interest to all walks of life.
It includes a state-of-the-art exhibition and convention center, an ultra-modern central business district, the world's largest indoor water park, a superior luxury hotel, a mega shopping mall, a multi-purpose indoor arena, exceptional serviced apartments, and a prestigious golf club.
(China Daily 05/15/2017 page38)
Today's Top News
Editor's picks
Most Viewed