Two-child policy won't lead to a baby boom
The communiqué issued after the Fifth Plenary Session of the 18th Communist Party of China Central Committee on Oct 29 said all couples can now have two children. The decision, aimed at balancing population development and solving the aging population problem, is the greatest change in China's family planning policy in three and half decades.
The CPC Central Committee decision ends the compulsory one-child policy for most couples in the country, bases the family planning policy on social fairness and justice, and reduces a family's risk of becoming childless after losing its only child in an accident or to illness. Thus the decision will help balance population development.
But the reform is not likely to make a big change in the trend of population growth. China will still face severe population challenges, including short of working-age population, distortion in population structure and unbalanced population growth.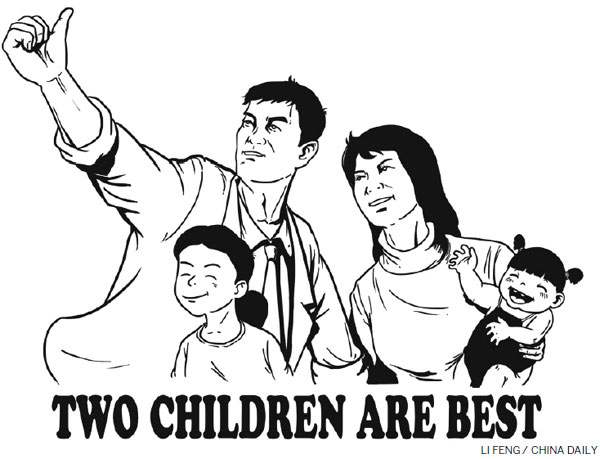 Today's Top News
Editor's picks
Most Viewed