Beijing's startup hub leads the way
Haidian Science Park goes from strength to strength
Haidian Science Park, or HSP, has taken the lead in China to help young entrepreneurs follow their dreams and ride the country's startup wave.
Echoing calls from the central government, the park's administrative committee introduced a series of measures to boost the number of entrepreneurs in the park in northeast Beijing.
One of its prime examples was transforming a road where textbooks were once sold into what is now known as InnoWay Street in June last year.
The street, which covers 45,000 square meters, has become a startup hub in the past year and was honored as the "Group Innovation Space" in Beijing.
According to the park's statistics, every day 1.6 startups are founded after incubation in the street, which is home to more than 30 startup business incubators.
Another success story for the park is X-lab, which was built by Tsinghua University and boasts the same top faculty resources as the institution.
Also in the park is You+ International Community, which offers unique ways to tackle challenges encountered when setting up new businesses.
The Zhongguancun Startup Finance Service Alliance was officially inaugurated recently.
Spurring cooperation
To boost technological partnerships among startups and universities, HSP has helped create collaborations among 13 higher learning institutions and 70 companies in the past year.
The Beijing Technological Achievement Transfer Alliance was set up recently and other efforts include the Beijing Synergic Innovation Research Academy, which will be set up soon to make state-of-the-art technological advancements in intelligent robotics, advanced manufacturing, intelligent grids and information safety.
More than 120 technological transfer agencies and 13 intellectual property promotion agencies moved to Beihang University's Zhizhen Building.
A platform to boost synergic innovation was inaugurated this year and its latest move was to start the Z-Park Innovation Service Platform's online service, 36lcy.com.
To date, 600 service agencies with 1,000 registered members have used the platform, which has led to 22 deals inked worth 20 million yuan ($3.1 million) in contractual value.
HSP's services for technological transfer and IP protection are being further developed. The park has seen more than 40 million yuan's worth of projects in this field since the beginning of the year.
A national-level IP public service platform is expected to be founded in HSP, a move that is seen as a boost for entrepreneurs.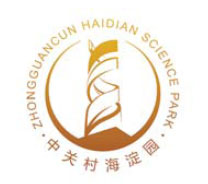 To help information sharing between the park and other counterparts in Beijing, HSP helped 78 incubators to share databases, including 56 incubators, seven accelerators and 15 sci-tech parks under universities.
Three new academic service stations have been set up, bringing the park's total number of technological service stations founded by academicians, overseas returnees and post doctorates to 91.
Sound environment
A good working environment is crucial for startups and their technological innovations.
HSP has stepped its efforts to optimize the environment.
It promoted the renovation of the Linglongxiang area, Mingguang village and the upgrade of the Dongsheng Science Park.
To better protect ancient and historical relics in the Xiangshan, Xishan and Yuquanshan mountains, some illegal houses were destroyed and more preservation projects are underway, according to HSP.
zhuanti@chinadaily.com.cn
(China Daily 09/09/2015 page12)
Today's Top News
Editor's picks
Most Viewed