Hainan undergoes sweeping changes during past six decades
A series of activities including a photo exhibition, musicals and operas were held recently in Hainan province to celebrate the 65th anniversary of the peaceful liberation of this tropical island.
Despite its humble beginnings as a poor, undeveloped and isolated small island, Hainan has undergone sweeping changes over the past six decades in terms of economic development and social progress. It is now an open, prosperous and environmentally friendly international tourism destination.
After May 1, 1950, when the Chinese People's Liberation Army took over the island, Hainan suffered sluggish financial development due to its weak economic foundation.
The predicament continued until 1978 when China started to adopt its new policy of reform and opening-up.
The founding of the Hainan Special Economic Zone in 1988 also became a tipping point in the province's history.
Since then Hainan has entered a new era of fast overall development, marking its transition from poverty to afluence.
Statistics from the provincial government show that Hainan's GDP exceeded 350 billion yuan ($56.4 billion) in 2014, a marked increase from the 2.51 billion yuan recorded in 1978.
Local fiscal revenue also increased by more than 4,230-fold from 13 million yuan in 1952 to 55 billion yuan last year.
The province's total value of imports and exports also increased from 1.3 billion yuan in 1988 to nearly 98 billion yuan in 2014.
Tourism quickly became a pillar industry of the province. Hainan has the country's best quality air.
The Air Quality Index in Hainan was excellent for 99 percent of the year in 2014. It also leads the country in ecological remediation and protection of coastlines.
Industrial development was further promoted when the construction of Hainan International Tourism Island was approved by the central government in 2009.
The plan to develop Hainan into an international tourist destination was then upgraded to a national strategy, resulting in a group of new tourist attractions and scenic spots being built, as well as related services and infrastructure being improved.
The State Council also introduced a policy in 2009 that included a number of favorable measures for Hainan, including tax refunds, visafree stays for visitors from 26 countries and yacht tourism management.
Hainan, as head of the province Luo Baoming said, has become one of the hottest destinations in the world for both Chinese and overseas vacationers.
Last year, Hainan hosted almost 48 million tourists and international tourism revenue reached more than $260 million.
Large retail companies and shopping malls have opened outlets in the province, such as electronics retailers Gome and Suning, as well as Carrefour and RT-Mart supermarkets.
Hainan is also upgrading its social and transportation facilities.
It has built several large reservoirs to guarantee the water supply for its sustainable development. As of 2014, the province's ports had 34 moorings capable of handling 10,000-ton vessels.
More than 20 million passengers have passed through its two international airports since they opened, Sanya in 1994 and Haikou in 1999. A new airport in Bo'ao is now under construction and scheduled to be finished in 2017.
Hainan's east ring railway was completed in 2010 and links Haikou and Sanya through the eastern areas on the island.
As of March this year, the system provided services to a total of 51 million people.
A west ring railway will also be up and running by the end of this year to complete the island's high-speed railway circle.
Six trains now link Hainan with other cities, including Beijing, Changsha, Xi'an, Shanghai and Chengdu. Local residents also have more reasons to look forward to a better future.
After President Xi Jinping put forward the Belt and Road Initiative in 2013, the provincial authorities have eyed opportunities to build a major sea transport and tourism hub in the region, as well as to further international cooperation and open up markets.
Contract the writers at haonan@chinadaily.com.cn and zengyuqing@chinadaily.com.cn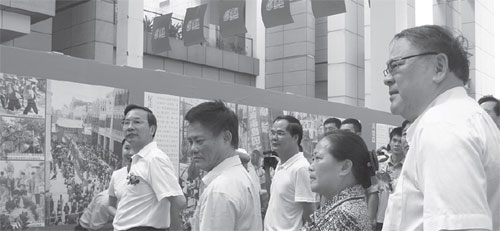 A large photo exhibition celebrating the 65th anniversary of Hainan's liberation attracts visitors from home and abroad. Xue Yinghui / for China Daily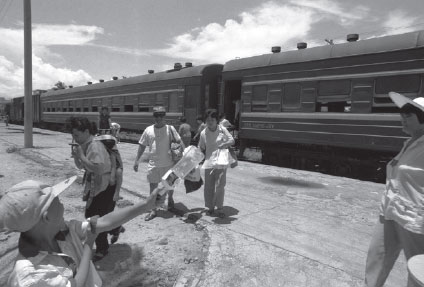 An old photograph shows a train in Hainan in 1994.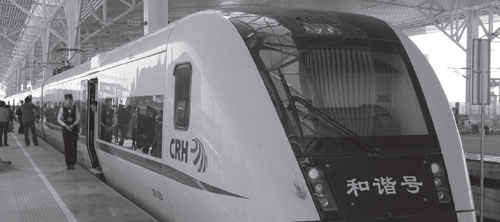 Hainan has entered a new era of fast transport development. Photos by Huang Yiming / China Daily
(China Daily 05/15/2015 page5)
Today's Top News
Editor's picks
Most Viewed