Industry Special: Green buildings are smart choice for China
China will become the world's largest market for green buildings by 2020 as the nation undergoes its biggest expansion amid rapid sustainable urbanization and a boom in industrial upgrading, according to industry studies in global green building development.
Many of these opportunities come from the nation's longterm plan to meet the goal of 30 percent green buildings for new construction in 2020 released in 2013, which focuses on sustainable development strategies for urbanization, environment and industrialization sectors.
John Mandyck, chief sustainability officer for Building and Industrial Systems of United Technologies Corp, the world's leading building solutions provider, said as buildings account for 40 percent of energy consumption globally, this presents a significant opportunity to make sound environmental improvements that are also good business decisions, particularly in a high-growth economy like China.
Green buildings generally incorporate design, construction and operations practices that use sustainable materials in construction, achieve economic operation and maintenance, energy efficiency and water savings, as well as improving indoor air quality, among other measurable targets.
According to an industry study released by the China Academy of Urban Planning and Design in November last year, green buildings, which include residential, commercial and manufacturing buildings, only make up a small proportion of the world's largest construction market, where maximizing profits and lowering building costs often trump sustainable design and energy efficiency considerations.
Because growing environmental pressure and rising operation costs have been felt in China over the past few years, both foreign and domestic companies, as well as an increasing number of hotels and resorts, are willing to be green builders.
Mandyck, speaking at the China Green Building Conference in Beijing, said this trend could make green building practices more widespread in the coming years.
Green building developers also consider a project's location, selecting sites with exposure to sunlight and that are close to public transportation networks, supermarkets, fitness centers and other amenities.
Urbanization comes with potentially steep environmental costs. The country's leadership has recognized that these costs are best addressed in the earliest stages of planning, astutely noting that environmental problems are generated during the process of development, and thus should be solved during development.
China is moving up the value chain amid the "new normal" - a phrase introduced by President Xi Jinping to describe slower growth, but of better quality.
"UTC will continue to seize the opportunities that arise from the country's urbanization and industrial upgrading," Mandyck said.
"If we look at the speed of urban development in China, and the way the regulatory environment and infrastructure development comes together, it is a remarkable and unique market growth point," Mandyck said. "The planning and perseverance that governments show in promoting green buildings and prosperous cities is something that is worth emulating."
With the population in many of China's second-and third-tier cities much larger than those of big cities elsewhere in the world, building green building networks, high-efficiency elevators and air-conditioners, as well as providing more fire control and safety solutions is instrumental in keeping up the pace of urbanization and making the most of the country's industrial boom.
China, eager to learn from developed nations in how to manage its environment well, started encouraging the development of sustainable residential areas in eastern China as early as the mid-1990s. More than 15 eco-cities are currently being developed, data from the Ministry of Housing and Urban-Rural Development show.
The most high profile among those is the Sino-Singapore Tianjin Eco-City. The project is a joint effort between the Singaporean government and Tianjin and promotes water and energy conservation, mixed-use development and will provide comprehensive public transport for the city's expected 350,000 residents. The city's first residents began moving into apartments in 2012, and the project is scheduled for completion by 2020.
"We are also investing in research and development abilities to create innovative new products that provide a sustainable business advantage and game-changing technologies," Mandyck said.
"China is home to some of the most advanced UTC research facilities focusing on developing complete building solutions, and smart and efficient building technologies."
Mandyck has visited China more than 50 times since 1996.
With more than 25,000 employees throughout China, UTC recorded $5.8 billion in net sales in the market in 2014. It has 211,000 employees working in more than 71 countries and regions worldwide. The US company's global net sales for 2014 reached $65.1 billion.
Sun Fuquan, a researcher at the Chinese Academy of Science and Technology for Development in Beijing, said as China pursues measures to build a better relationship between its people's income growth and care of the environment, adopting new technologies and partnerships with multinational firms can help address pollution and sustainability issues.
"The technologies of new green buildings and smart-city solutions can effectively test and identify the sources of pollution or resource inefficiency in cities, and could help policymakers create the right strategies to tackle the issues, such as high power and maintenance costs," Sun said.
Green economies, such as high-efficiency grid networks, water treatment and energy saving technologies, are significant factors that will affect China over the next five to 10 years, Sun said, and green buildings will be at the core of that progress.
Mandyck said China is fully capable of taking a leadership position in green building, construction practices and sustainable urban development as nearly half of global new construction between now and 2020 will occur in the country.
UTC expects the development of green buildings in China will embark on a new stage from planning to implementation and that thanks to its scale and speed, China will become a global leader in this high-growth sector.
"We are glad to see that the Chinese government is continuously promoting the strategy of developing new approaches to urbanization, and making strong commitment to environmental protection and the adoption of energy efficient solutions and technologies," he said.
zhongnan@chinadaily.com.cn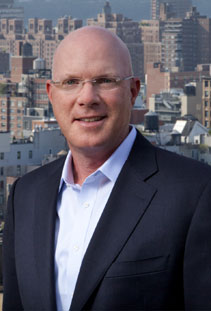 John Mandyck, chief sustainability officer for Building and Industrial Systems of United Technologies Corp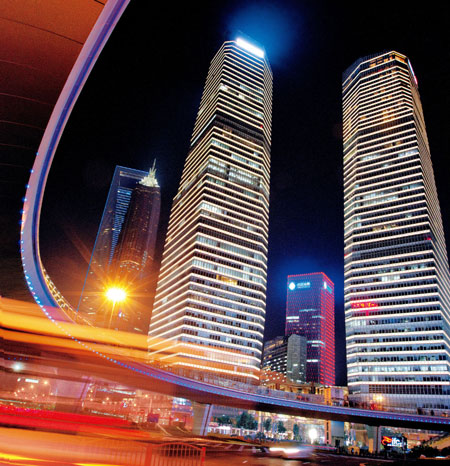 The Shanghai International Financial Center, which uses advanced centrifugal chillers from Carrier, part of United Technologies Corp, saved 10 million yuan ($1.6 million) in its first year of optimization. Photos Provided To China Daily
(China Daily 03/31/2015 page14)
Today's Top News
Editor's picks
Most Viewed