More measures are needed to record contributions of foreign officers who served in China's Beiyang fleet, as Peng Yining reports.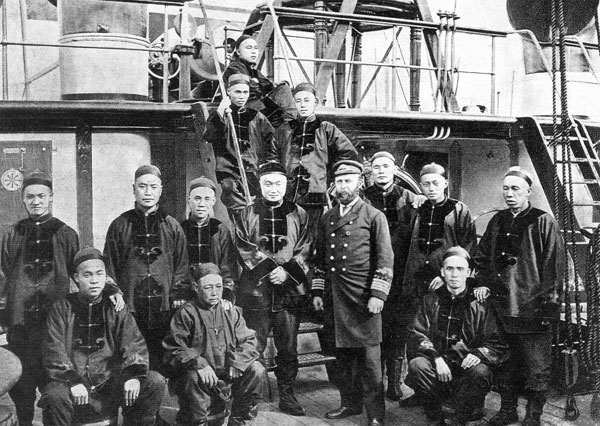 Captain William M. Lang (fifth right), a British military adviser seconded to the Beiyang fleet, was one of the naval officers and technicians from the US and Europe between 1875 and 1895. They were known as Yang Yuan or foreign officers, who worked for the fleet to help China build a modern navy and fight the Japanese. All Pictures Provided to China Daily
Philo Norton McGiffin, a late 19th century naval officer from the United States, was buried wearing a uniform of imperial China's Beiyang fleet, after he died in 1897.