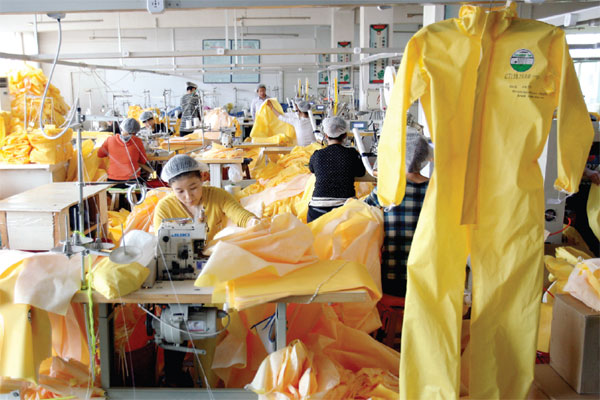 Workers race against time to produce protective suits at the Lakeland Industries factory in Anqiu, Shandong province, on Tuesday. Wang Zhuangfei / China Daily
A factory in China is working day and night to help in the fight against the Ebola outbreak by producing protective suits for healthcare workers as demand surges.
The plant, in Anqiu, Shandong province, which is owned by US protective clothing manufacturer Lakeland Industries, has expanded its capacity.