UN strapped on Iran deal
IAEA leader seeks money, manpower in prepping for probe of nuclear program
The United Nations nuclear watchdog will probably need more money to help it verify that Iran is honoring a deal with world powers to curb its nuclear program, the agency's chief said on Thursday, and it would take some time for the agency to prepare for the task.
Yukiya Amano also said Teheran had invited the agency to visit the Arak heavy-water production plant on Dec 8, the first concrete step under a new cooperation pact aimed at clarifying concerns about the country's atomic activities.
Both agreements indicate how Iran is acting quickly to address fears about its nuclear project after the election in June of Hassan Rouhani as new president on a platform to smooth its troubled relations with the world.
The International Atomic Energy Agency will expand monitoring of Iran's uranium enrichment facilities and other sites under the Nov 24 breakthrough deal reached after marathon talks in Geneva between Iran and the United States, Russia, China, France, Germany and the United Kingdom.
The IAEA can mobilize expertise and staff from within the organization for an increased workload in checking whether Iran is complying with the interim accord, agency Director-General Amano told a news conference.
But its budget is very tight, he added: "Naturally this requires a significant amount of money and manpower. ... I don't think we can cover everything by our own budget."
The Arak facility produces heavy water intended for use in a nearby research reactor that is under construction. The West is concerned that the reactor, which Iran has said could start up next year, could yield plutonium as fuel for atomic bombs once operational. Iran says it will make medical isotopes only.
As part of its agreement with world powers, Iran is to halt installation work at the reactor and stop making fuel for it as well.
'Devil in the detail'
The IAEA is studying how to put into practice the Geneva deal with respect to UN inspectors' role in verifying compliance and this would take some time, Amano said, adding it was a complicated task that needed preparations.
"I cannot tell when we will be ready," he said on the sidelines of a regular meeting of the IAEA's 35-nation board of governors.
"We would like to do the job properly," he said.
About 10 percent of its annual 121-million-euro ($164 million) budget for inspections is already devoted to Iran. The agency has two to four staff in Iran virtually every day of the year, with some 20 dedicated to inspector activity there.
Under the Geneva interim accord, there will be much "extra work and they will require extra resources to do it," a Western envoy said, with "the extremely complex and difficult implementation" expected to start in January.
The US ambassador to the IAEA, Joseph Macmanus, said "there will be costs" but he expressed confidence that member states would provide the funding needed.
The agreement between Iran and the powers is designed to halt any further advances in Iran's nuclear campaign and buy time for talks on a final settlement of the decade-old dispute.
After years of confrontation, relations between Iran and the West have improved somewhat since the election of Rouhani on a pledge to end Teheran's isolation and win relief from sanctions that have battered the oil producer's economy.
But Western officials and experts caution that finding a permanent solution to the Iranian nuclear issue will probably prove an uphill struggle, with the two sides still far apart on the final scope and capacity of the Iranian nuclear program.
Iran says it is a peaceful energy program but the United States and its allies suspect it has been aimed at developing the capability to produce nuclear weapons.
Reuters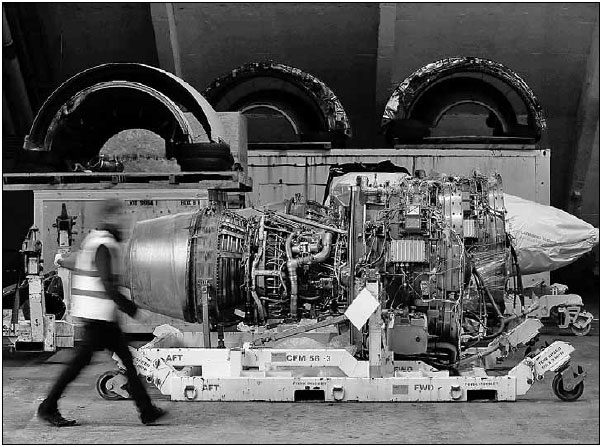 An employee walks past a dismantled engine of a Boeing 737 in a hangar in Kemble, central England, on Wednesday. Following an interim deal over Iran's nuclear activities, Teheran will be allowed limited purchases of aircraft parts and repairs. The immediate problem it faces is that some of its aircraft are so old that parts may not be readily available. Stefan Wermuth / Reuters
(China Daily 11/30/2013 page7)
Today's Top News
Editor's picks
Most Viewed