Third-quarter outlook bright for light vehicle sales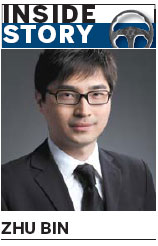 China's light vehicle market posted a solid start in the third quarter of 2013, with sales of locally made cars, pickups, SUVs and vans hitting 1.43 million units in July, up 9.3 percent from a year earlier.
This result was in line with our expectations, and we believe it is a sign of things to come in the second half of the year.
Passenger vehicle sales outperformed the overall light vehicle market, with sales of locally made models increasing 12.8 percent in July from a year ago to 1.12 million units.

Today's Top News
Editor's picks
Most Viewed