IMAX, Wanda to add more cinemas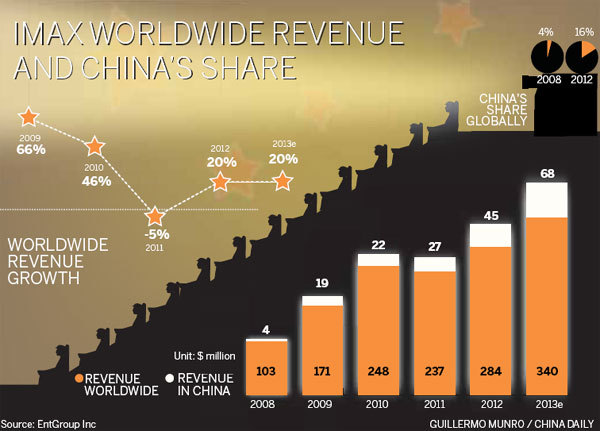 IMAX Corp, the world's leading giant-screen movie theater operator, and China's Wanda Cinema Line Corp on Thursday announced they will add 40 to 45 new IMAX theaters in China.
Under a revenue-sharing agreement reached in 2011, they agreed to build 75 IMAX cinemas.
Wanda's lease terms for all new IMAX theaters will be extended from 10 years to 12, according to the latest agreement. It brings the total number of IMAX cinemas owned by Wanda to up to 210, making the Chinese theater chain IMAX's largest exhibition partner internationally and biggest IMAX operator.

Today's Top News
Editor's picks
Most Viewed