High hopes for high-tech export reform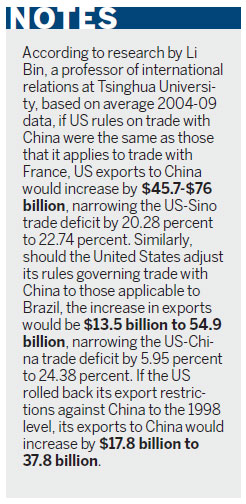 US think tanks and businessmen are hoping for a range of breakthroughs to emerge from the fifth round of the China-US Strategic and Economic Dialogue being held in Washington, DC. High on the wish lists of many will be a loosening of US restrictions on the export of high-tech goods to China.
"Both sides have expectations of the other," Bonnie Glaser, a senior adviser for Asia in the Freeman Chair in China Studies at the Center for Strategic and International Studies, told China Daily on Wednesday. "If the US and China agreed to enter into serious negotiations on a bilateral investment treaty, both would benefit."
Her comments came in light of the tone set in the Sunnylands talks between Chinese President Xi Jinping and US President Obama last month, at which the two sides agreed to promote a more balanced approach to bilateral trade and investment structures, including more active steps on the US' part to relax restrictions on high-tech exports to China.

Today's Top News
Editor's picks
Most Viewed