Let better sense prevail in Xinjiang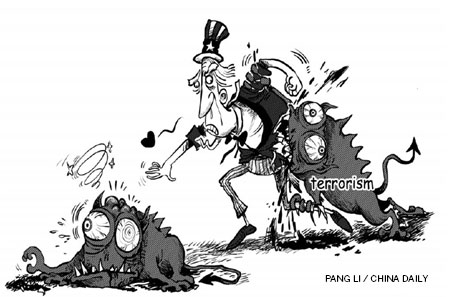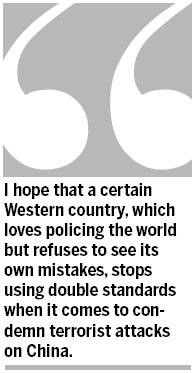 Last week's terrorist attacks on ordinary people in the Xinjiang Uygur autonomous region seem to be the handiwork of some extremists who, over the years, have corrupted some Xinjiang people with their doctrine and even trained a few to carry out terrorist attacks.
The most horrifying aspect of the attacks was the deaths of 24 innocents, including 16 Uygurs. Such heinous attacks on any ethnic group are dastardly acts that deserve to be strongly condemned.
So who is the real target of these terrorists? And what do they want? The terrorist attacks in recent years have misled the world to believe that the Chinese government is blind to the poverty in remote regions and does not care about ethnic groups floundering in underdevelopment and misery. We who live and work in China know that this is not true. But the need is to let the rest of the world know the reality.

Today's Top News
Editor's picks
Most Viewed