The US as a global risk generator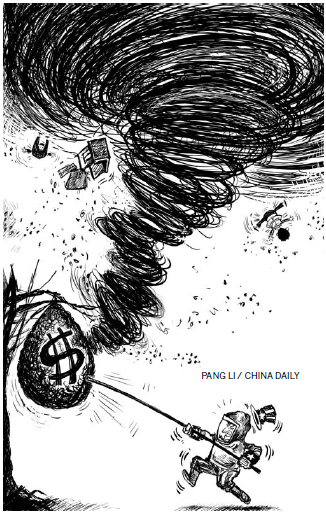 The US economy continues to have a hard time recovering from the global financial crisis. So the last thing one would expect the US government to do is to engage in policies that open the floodgates to severe risks in financial markets again. And yet it is precisely doing that.
For all the attention being paid to the Federal Reserve's "tapering", what Washington has in its crosshairs is something quite different. It is putting massive pressure on the Commodity Futures Trading Commission and the Security and Exchange Commission. Unless policymakers, and the public at large, act quickly to counter that pressure, the disastrous past - a financial industry running amok - may well be not just be the US' national but also the common global future.
How is this even possible? Even though the US Congress passed the Dodd-Frank financial reform law a few years ago as a bulwark against reccurring financial crises, the legislation actually left most of the key decisions - the actual detailed rule making to rein in the financial industry - for later.

Today's Top News
Editor's picks
Most Viewed