Beidou's 2nd trial held in Yangtze Delta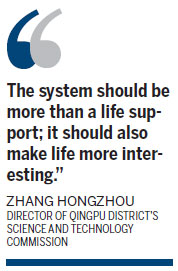 A demonstration project was launched on Friday in the Yangtze River Delta for China's Beidou satellite navigation system, which will provide precise navigation, positioning and time services to the nation's richest region, sources said.
The system had a successful trial in southern China's Pearl River Delta last year.
The Shanghai government-led pilot plan is expected to deploy the Beidou system, China's version of the global positioning system, for various daily uses, including supervision of key vehicles, monitoring the elderly and children and high-precision positioning.

Today's Top News
Editor's picks
Most Viewed