Millennials become the 'smartphone generation'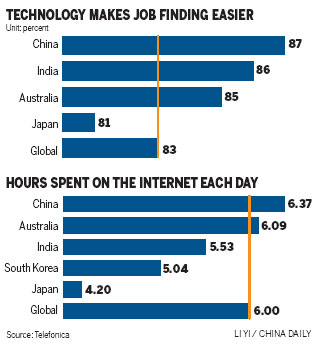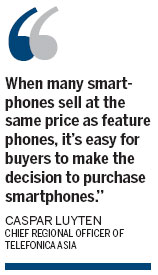 Chinese millennials are heavy users of technology, with most owning smartphones and preferring the Internet for communication, a survey has found.
About 92 percent of Chinese aged 18 to 30 own smartphones, well above the global average of 67 percent, said the joint survey by Spain-based telecommunications giant Telefonica SA and the Financial Times newspaper.
"Clearly, millennials are the smartphone generation," said Caspar Luyten, chief regional officer of Telefonica Asia. The high smartphone penetration rate in China will keep young people connected to the Internet where they can acquire content at any time, he added.

Today's Top News
Editor's picks
Most Viewed