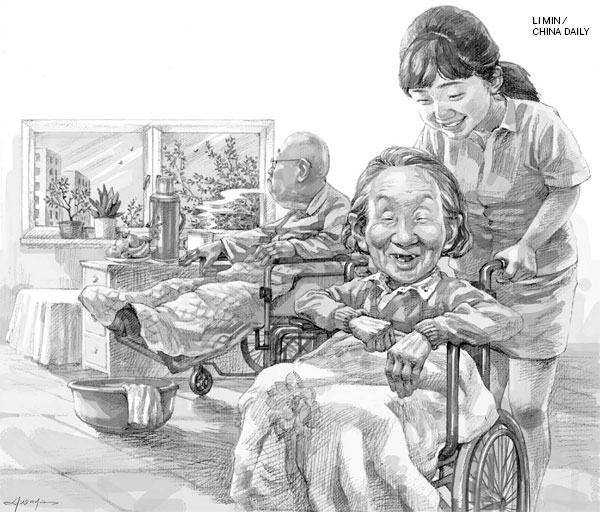 Growing number of aged creates problems for society and opportunities for companies
Although it took her several months, Lyu Xuejing considers herself extremely fortunate in getting private nursing care for her elderly father in Beijing from a private operator.
Lyu's predicament was understandable considering that she had to balance her busy work schedule and also double up as nurse and carer for her 90-year-old disabled father. Much to her chagrin, there were hardly any government nursing homes or companies in Beijing that she could turn to for elderly care treatment.