High court rules: Squatters must give up trademark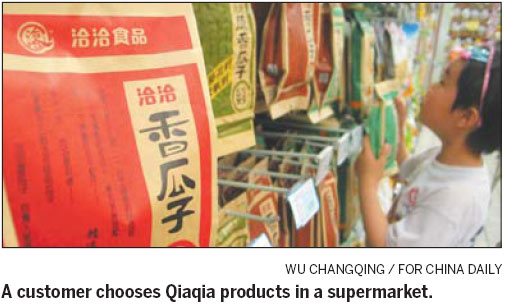 After seven years of legal wrangling, Qiaqia Food Co recently won back the rights to its English-language trademark from a German company that had been squatting on it, according to People's Daily Online.
The German Federal Supreme Court upheld the second judgment ordering OKAI, a local food trading company, to cancel its registration of Qiaqia's Chacheer trademark and logo and return the rights to the Chinese company.
A well-known domestic producer of seeds and nuts, Qiaqia is the latest Chinese enterprise to prevail against OKAI for trademark squatting. It comes on the heels of previous successful suits by Wangzhihe, a bean curd producer, and Baijia, an instant noodle manufacturer.

Today's Top News
Editor's picks
Most Viewed