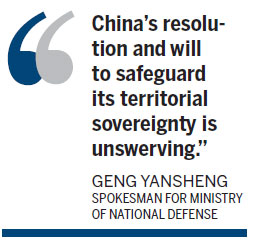 Beijing condemned the Philippines on Thursday over a Filipino warship grounded on a Chinese reef in the South China Sea.
It described the illegal grounding of the vessel on the Ren'ai Reef as a "serious encroachment of territorial sovereignty", and warned Manila not to stir up the situation in the South China Sea any further.
Observers said Beijing acted in response to an attempt by the Philippines to assert territorial claims by keeping the warship stranded on the reef since 1999.