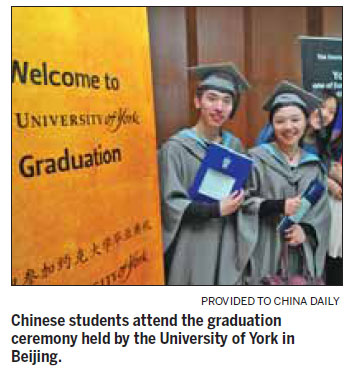 Wang Jinjing planned to start her career in China after finishing her masters degree at the University of Bristol in the United Kingdom in 2012.
She finished her thesis in September, but the university's graduation ceremony was scheduled for February, 2013.
"I decided to return to China in October, because it is the best season for job hunting," she says.