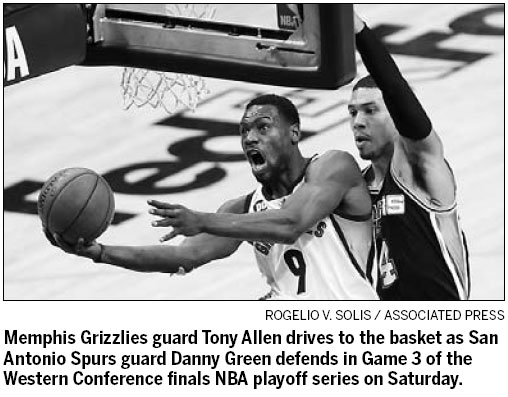 The Memphis Grizzlies have made a habit of falling behind in series this postseason.
This time, they may be down too far to survive.
For the second straight game, Memphis couldn't finish off the San Antonio Spurs in regulation, then had breakdowns in overtime. They allowed the Spurs to pull out a 104-93 victory on Saturday night that left Memphis on the verge of being swept out of the franchise's first Western Conference finals.