True history of Diaoyu Islands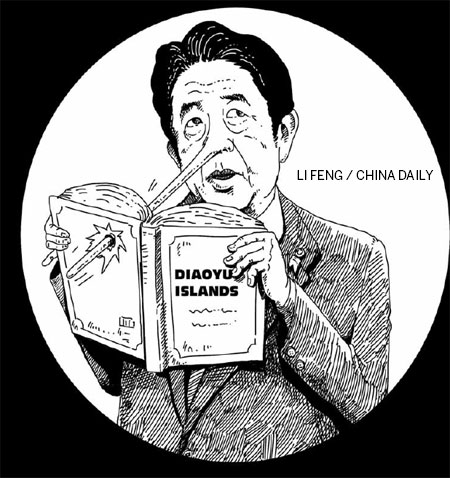 Unilateral actions taken by Japan since last year, including the decisions to "purchase" and "nationalize" the Diaoyu Islands, have pushed Sino-Japanese relations to their lowest point in four decades.
Japan claims that the Diaoyu Islands were terra nullius before it discovered and incorporated it into the Japanese territory. But the truth is, decades before Japan annexed the Ryukyu Kingdom - and occupied the Diaoyu Islands - British naval ships had to obtain permission from the then Chinese government before even entering the waters off the Chinese islands in the East China Sea, including the Ryukyu Islands and the Diaoyu Islands.
To anchor its ships off the coast of the islands, the British navy had to submit applications through the Liuqiu guan, or the Ryukyu consulate in Fujian province, which then redirected them to the Buzhengsi, or the Fujian provincial chief secretary for administration, for approval because of the tributary relations between Ryukyu and China.

Today's Top News
Editor's picks
Most Viewed