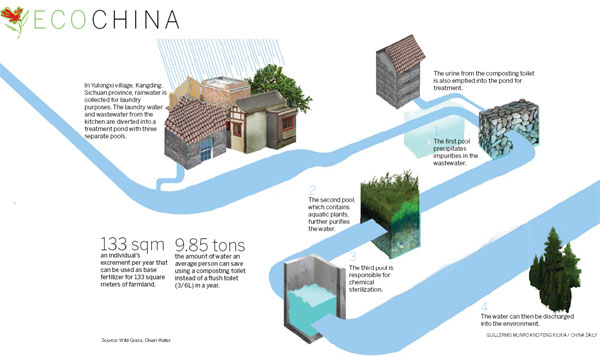 In the rural areas of China, basic hygiene facilities are changing. Where a hole in the ground used to be the norm, there is now an eco revolution going on, thanks to the spreading influence of urban visitors. But it is an uphill battle. Xu Wei and Sun Ruisheng report from Jinzhong, Shanxi province.
A brief trip to Hougou village in Jinzhong city, Shanxi province, will give the visitor a picture of what typical rural life in North China's loess plateau used to be like. Ancient cave houses built into the loess hills and the 18 temples dedicated to Taoism and Buddhism are among the tourist attractions.
Even today, the village still preserves its own distillery for Chinese liquor and vinegar, while bean curd production supports cottage industries that are typical features of self-sufficient agrarian traditions.