The uncharitable work of charity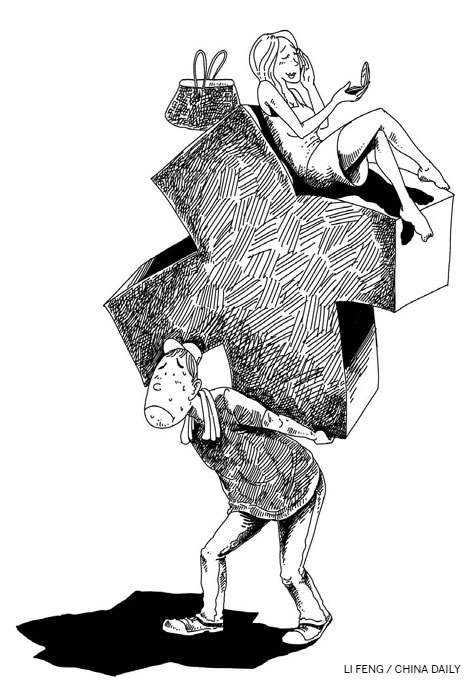 The Red Cross Society of China, being the largest charity organization in the country, should have led the relief operations in Ya'an city, Sichuan province, after it was hit by a magnitude-7 earthquake on April 20. But its once lofty credentials seem to have been tarnished beyond repair, and it has become an object of ridicule in public discussions, especially in cyberspace.
Immediately after the quake, the Red Cross said on its official weibo account that its team was on way to Ya'an. This posting was met by hundreds of thousands of responses in the form of a single Chinese word, gun, or "get out of the way". Netizens seemed to be unanimous in their choice of a disparaging term for the charity organization.
As if the online posting had not done enough damage to the Red Cross's reputation, volunteers seeking donations on the streets in Shenzhen, Guangdong province, were shunned by pedestrians. The nearly empty glass donation boxes of the volunteers reflected the Red Cross's shrinking image in people's mind.

Today's Top News
Editor's picks
Most Viewed