Hollywood looks east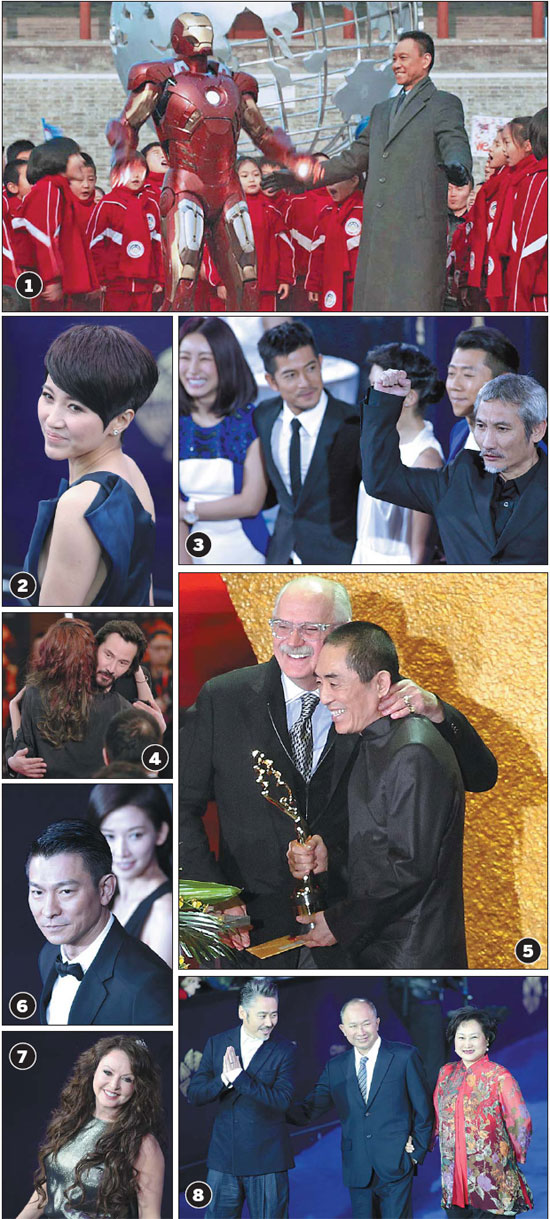 1. Chinese actor Wang Xueqi joins the cast of Iron Man 3, which is screening throughout the country.
2. Yan Bingyan wins best actress with her role in Feng Shui.
3. Hong Kong director Tsui Hark (right).
4. Keanu Reeves joins the festival to promote his movie Man of Tai Chi.
5. Director Zhang Yimou presents the best picture award at the Beijing International Film Festival.
6. Hong Kong actor Andy Lau.
7. Sarah Brightman is invited to perform at the closing ceremony of the festival.
8. Actor Wu Xiubo (left), director John Woo and his wife at the award ceremony of the festival.
Photos by Jiang Dong / China Daily
China is now the second-largest film market in the world, but restrictions on foreign films have provoked US production companies to take special approaches to enter the Chinese film industry. Liu Wei reports.

Today's Top News
Editor's picks
Most Viewed