BMW owners driven to do good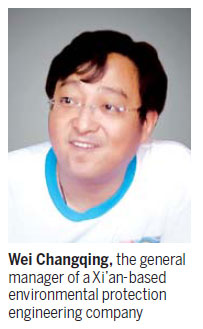 For Wei Changqing, the general manager of a Xi'an-based environmental protection engineering company, charity is more like a lifestyle than a job.
As a BMW owner, Wei took part in his first volunteer activity organized by the BMW Warm Heart Fund in 2010. The trip to Pingwu county, Sichuan province, left him with memories he will never forget.
"I thought it would be something like a commercial campaign, but later I found that it was actually doing something meaningful," he recalled. "The Warm Heart Fund emphasizes not only money but more importantly the interaction of minds."

Today's Top News
Editor's picks
Most Viewed