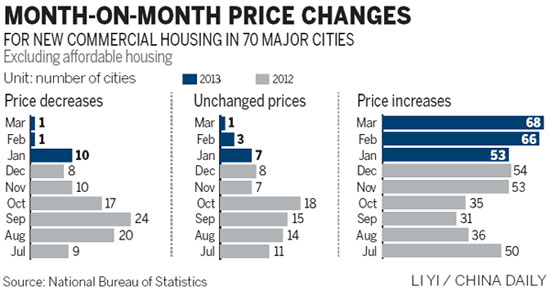 Almost all of China's major cities posted a robust monthly increase in property prices in March, despite the country's latest round of tightening measures.
Of the 70 major cities monitored by the National Bureau of Statistics, 68 saw new home prices rise month-on-month, compared with 66 in February, the bureau said on Thursday.
Wenzhou in Zhejiang province was the only city on the list to experience a price dip last month.