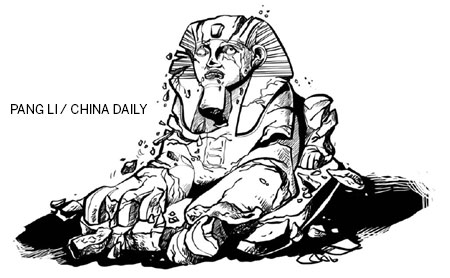 Although the retrial of former Egyptian president Hosni Mubarak has been delayed because the Cairo judge hearing the case withdrew on Saturday, Egypt's political divisions are clear. Both pro- and anti-Mubarak demonstrators had gathered outside the court in support of their conflicting causes.
Mubarak, 84, ruled Egypt for almost three decades until he resigned in the face of mass protests in February 2011. Before entering politics, Mubarak was a pilot officer in the Egyptian Air Force, rising to the rank of commander. He has made great contributions to Egypt's security and at one time was hailed as a "national hero".
Mubarak was appointed vice-president of Egypt in 1975, and became the president and supreme commander of the armed forces in 1981 following the assassination of the then president Anwar Sadat.