Sheffield's China roots run deep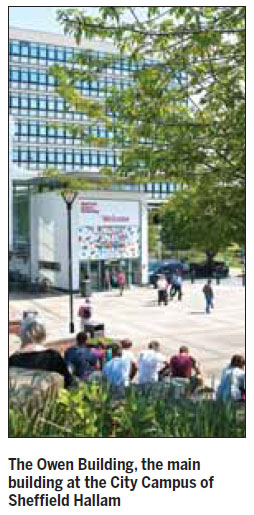 The pioneering staff at Sheffield Hallam University in the United Kingdom has worked for many years to develop links and partnerships with prestigious universities and businesses in China.
It has been almost 10 years since the university first established a satellite office in Beijing, paving the way for the construction of an ever-growing network of leading Chinese institutions.
"We are extremely proud to celebrate almost a decade of our successful engagement in China, supported by our Beijing office," said James Richardson, director of International Development at Sheffield Hallam.

Today's Top News
Editor's picks
Most Viewed