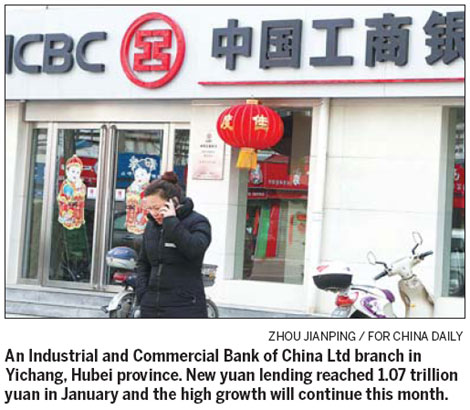 China's credit supply maintained rapid growth in February, after reaching its fastest pace in two years in the first month of the year.
Experts said the figure - an indicator of overall liquidity - will boost confidence in a brighter economic outlook this year, but also raises concerns about a new round of over-investment.
By the end of last week, China's "big four" State-owned banks had added 250 billion yuan ($40.05 billion) in new yuan loans this month, surpassing the 180 billion yuan recorded in the whole of February last year.