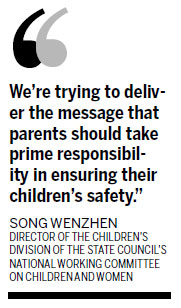 The deaths of five children, who suffocated while playing in an abandoned tobacco workshop in Guizhou province, have led to calls for the authorities to take concrete action to make parents accountable for their children's safety.
The children, all boys aged 4 to 5 years, were from a village in Bibo township of Majiang county. They died on Monday night after lighting a fire with straw in a mud shed with no windows and only one small door, authorities said on Tuesday.
Four children were found dead in the shed by a villager, while the fifth child died later in a hospital.