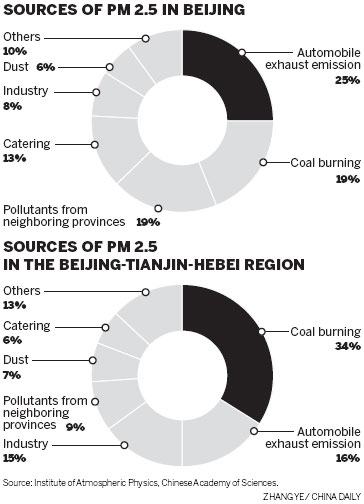 Research showing high levels of nitrogen-containing compounds in the capital's smog should not set off alarm bells, Beijing's Environmental Protection Bureau said.
Zhai Xiaohui, a bureau official, told China Daily on Monday that the concentration of organic compounds found in the smog falls within the normal range.
The government will continuously release readings showing the amount of PM2.5, or particulate matter smaller than 2.5 micrometers in diameter, and other pollutants, Zhai said.