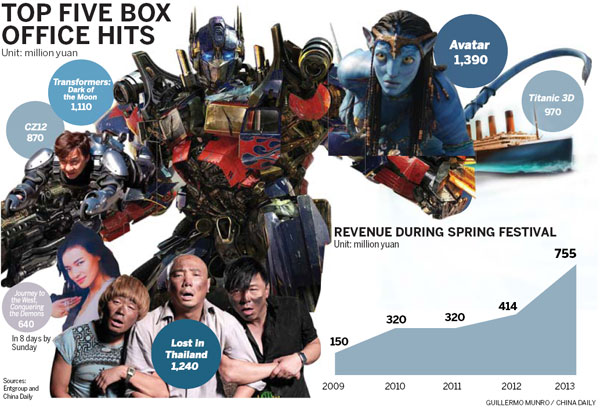 Stephen Chow's latest comedy Journey to the West: Conquering the Demons took millions of people on a magical adventure during the nation's largest holiday, and landed on top of the country's box-office charts, contributing to record-breaking holiday ticket sales.
Box-office revenue from the Spring Festival holiday from Feb 9 to Feb 15, which this year coincided with Valentine's Day, was an all-time high of 755 million yuan ($121 million).
The takings for Chow's blockbuster, featuring Wen Zhang, Shu Qi and Huang Bo, accounted for 66.7 percent of all ticket sales during the period, according to a posting by China Film News on micro-blogging service Sina Weibo.