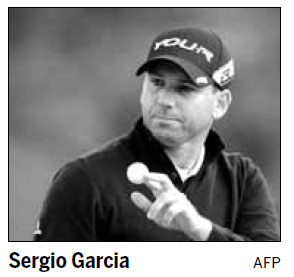 Spain's Sergio Garcia says doping isn't a big problem in professional golf because performance-enhancing drugs aren't as helpful in the game as in other sports.
The world's 14th-ranked player, who counts Spain's 11-time Grand Slam tennis champion Rafael Nadal among his friends, was asked on Thursday at the US PGA Tour's Northern Trust Open what he thought of current calls in the tennis world for more stringent testing to keep the sport clean.
"Obviously, you can't control everyone, but I feel like golf has always been in a good state when it comes down to that," Garcia said. "It's not the kind of sport that needs so much when it comes to enhancing drugs."