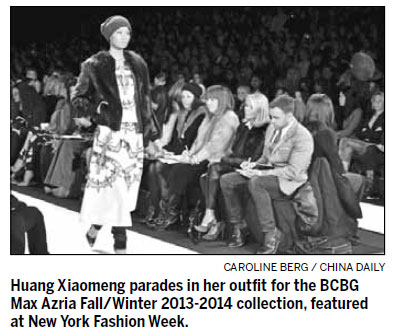 Five years ago, New York Fashion Week catwalks were devoid of Chinese models. Now, some of the biggest names in the business are Chinese.
"Chinese models are totally on our radar," says Andrew Weir, model casting director at ACW Worldwide, who has worked in the fashion industry for 15 years.
During a casting call last week for apparel designer Jill Stuart, Weir said he wished Qin Shupei or Liu Wen would have been at the audition.