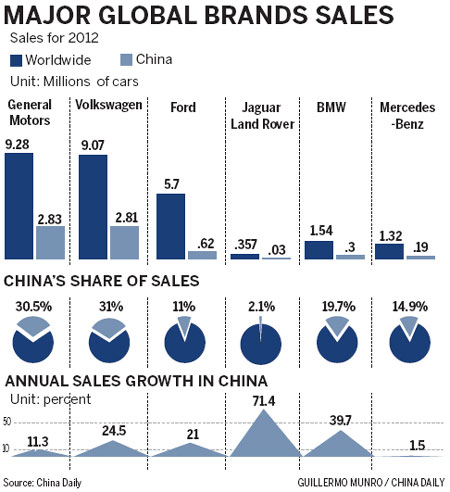 As the world's biggest market for automobiles, China has been the most important contributor to automakers' global success.
The country helped propel General Motors in the fourth quarter, though the US company posted a weaker-than-expected profit on Thursday due to wider losses in Europe and rising costs in North America.
The results contributed to a third consecutive money-making year for GM, which is battling Germany's Volkswagen to retain its status as the best-selling foreign automaker in China.