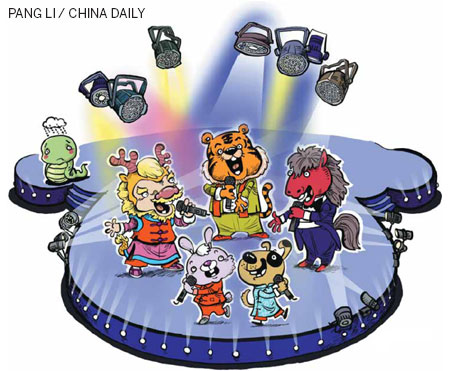 It might not be easy to think of a nice wish for this zodiac year, but the reptile is an important part of Chinese culture. Peng Yining provides some insights.
As a tradition, Chinese people greet each other with propitious words - to which the zodiac animals are usually related - during Chinese lunar New Year. Some years are easy, such as the Year of the Tiger, which represents power and strength. Sheng long huo hu, or "vital dragon and vigorous tiger" in Chinese, is often used to describe people who are energetic and full of life. The Year of the Ox is connected with being productive and successful, as the animal represents hard work, or simply a bull market.
The Dog is loyalty, the Monkey is smart, and the Rooster crows. Even the year of the Pig wouldn't be a problem, as the mud-rolling creature symbolizes good fortune in traditional Chinese culture.