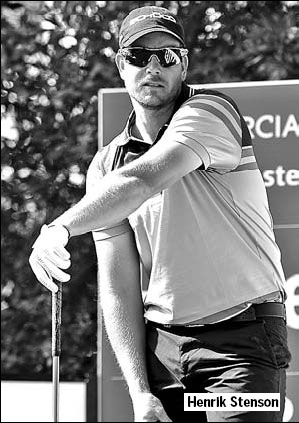 Henrik Stenson is slowly returning to the sort of form that took him to fourth in the world in 2009 and believes he will compete regularly with golf's elite again as long as he can successfully juggle his membership of two tours.
The 36-year-old Swede has a hectic time honoring his commitment to the European Tour and the US Tour, where he secured a five-year exemption thanks to his victory at the 2009 Players Championship in Florida, the event dubbed golf's fifth major.
Stenson, who now has his family base in Orlando, needed to rely on his States-side exemption in 2011 and 2012 after suffering a nightmare spell that eventually caused him to slump to 230th in the world.