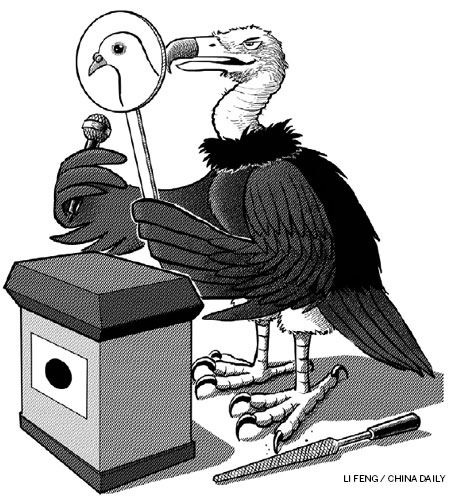 Japanese Prime Minister Shinzo Abe reiterated on Feb 1 that Japan-China relations remain one of the most important bilateral relations for Japan and should be improved overall.
Before that, some Japanese public figures and senior officials of Japan's ruling party, including former Japanese prime ministers Yukio Hatoyama and Tomiichi Murayama, have visited China separately over the past weeks, raising hopes of a thaw in Sino-Japanese relations. The visit of Abe's special envoy Yamaguchi Natsuo's to Beijing has added to that hope.
But the sharp differences between the two countries cannot be resolved simply through the wishes of Japanese politicians and public figures. What Japanese politicians need to do now is to translate their wishes into concrete actions to break the deadlock of their own making.