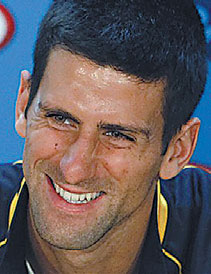 World No 1 and Australian Open champion Novak Djokovic blasted the clay court being used for Serbia's Davis Cup clash against Belgium as "dangerous" on Thursday.
A red clay court has been installed at Charleroi's Spiroudome de Charleroi for the World Group first round clash, but the 2010 Davis Cup champions Serbia have already complained about the surface.
"Being extra careful here. The conditions are quite dangerous 4 all players. I know organisers did their best, but still....#worried," tweeted Djokovic.