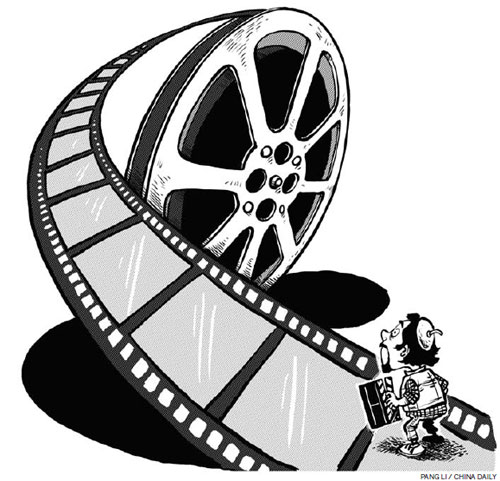 The Mythical Ark: Adventures in Love & Happiness (2013), the fifth movie based on Chinese children's favorite animation series Pleasant Goat and Big Wolf, has turned out to be a big high-tech production full of adventures, environmentalism, love and friendship. In this sense, James Bond blockbuster Skyfall should have had a more appropriate name "Mother, Love Me Once Again", whose fantastic scenes succeed in telling only a simple and childish story.
However, it's a pity that few Chinese films can create "superheroes" like the ones churned out by Hollywood at regular intervals.
Worse, Chinese films' share of domestic box office returns fell below 50 percent for the first time in nine years in 2012. State Administration of Radio Film and Television figures show that domestic movies accounted for 47.6 percent of the box office last year, down from 53.6 percent in 2011. Although the increase in the quota of foreign films in 2011 is partly to blame for the drop, the basic reason is the weak competitiveness of Chinese films.