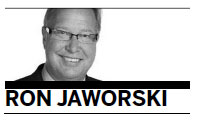 The NFL playoffs are on two- week-long hiatus in advance of the Super Bowl.
After 24 consecutive weeks of games, only two teams remain - the Baltimore Ravens and the San Francisco 49ers. The NFL gives the finalists an extra week to move their operations to the site of the big game in the city known as The Big Easy: New Orleans, one of the best sites for the Super Bowl, which is an American celebration of sports and commerce.
Sports have developed into the best vehicle for companies in the US and elsewhere to showcase their products. If football is America's No 1 one diversion, buying goods is likely a close second. And nothing sells product like the Super Bowl.