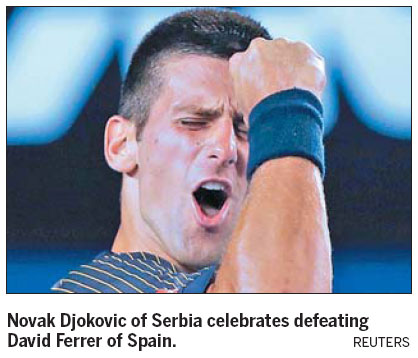 Defending champion Novak Djokovic produced one of the best performances of his career on Thursday as he destroyed fourth seed David Ferrer to reach the Australian Open final.
The Serbian world No 1 was simply on a different level to the Spaniard, reeling off a staggering 6-2, 6-2, 6-1 victory in just 1 hr, 29 min.
Djokovic will now be considered the raging favorite to win his fourth Australian title in Sunday's decider against either Roger Federer or Andy Murray, who play their semifinal on Friday.